Things To Do in Cambridge
Make the most of your time in Cambridge with our guide to the best places to visit!
From punting on the River Cam and the world-famous Cambridge Colleges to fascinating museums and top restaurants, there is plenty to keep you busy during your stay. Take a look below for our recommendations as well as useful information about getting around the city.
Restaurants and Bars
in Cambridge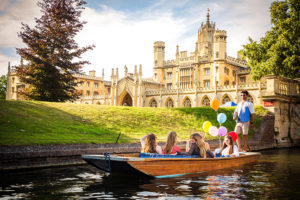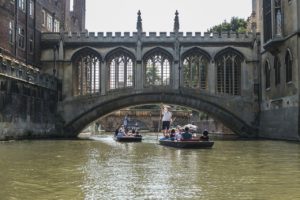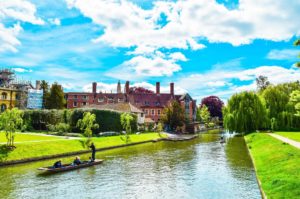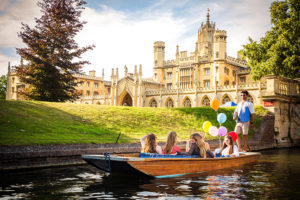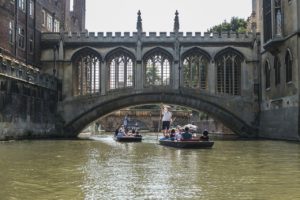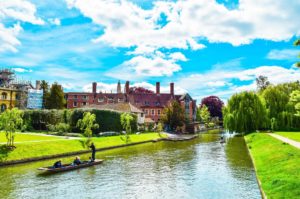 No trip to Cambridge is complete without a punting experience on the River Cam! See some of Cambridge's finest buildings as you sit back and enjoy the world-famous views from the calm waters of the historic Cam. A punting tour along the College Backs will take in the University colleges as well as beautiful gardens and famous landmarks including the Bridge of Sighs and the Wren Library. 
There are several punting companies that offer a range of regular chauffeured punting tours which run throughout the year. There are options to suit all budgets – choose from shared punting through to your own private punt with a bottle of Champagne or an indulgent Afternoon Tea!
Cantab Tours would recommend Rutherford's Punting who offer a diverse range of punting choices and experienced guides who will ensure you are inspired and entertained! Choose from a row on a Shared Punt for those on a budget or book your own Private Punt complete with Champagne or Cambridge Gin for a more extravagant experience. You can even book a combined walking and punting tour with Cantab Tours and Rutherford's Punting here.
Famous Landmarks in Cambridge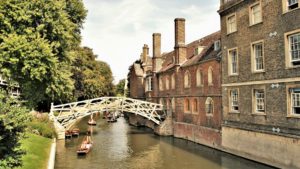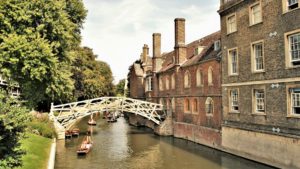 Cambridge is packed full of historical landmarks and famous sights. From the Mathematical Bridge designed in 1748 by William Etheridge which is built entirely with straight timbers but maintains an arch shape, and the famous 18th-century Senate House, to the distinctive Corpus Clock outside of the Taylor Library inaugurated in 2008, there is so much to see.
The world-famous colleges themselves all offer something different – there is the Gothic King's College, the beautiful medieval Queens' College as well as the lesser-known Pembroke College and imposing Tudor colleges – St John's and Trinity.
Other landmarks worth a visit are the Bridge of Sighs – an iconic covered bridge belonging to St John's College, the Wren Library at Trinity College which was designed by Christopher Wren in 1676 and houses many interesting artefacts including medieval manuscripts and books from the library of Sir Isaac Newton, and the Botanic Garden – holding over 8,000 plant species from all over the world.
There is also the Eagle Pub – one of the oldest inns in England originally opened in 1667 and steeped in history as a popular destination for university staff.
Our Cambridge Highlights Tour takes in many of these iconic sights – find out more about the tour here.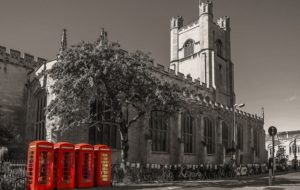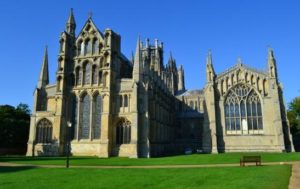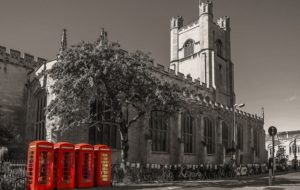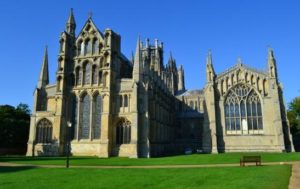 Cambridge is home to several fascinating museums. The Fitzwilliam Museum houses a world-renowned collection of over half a million beautiful works of art, masterpiece paintings and historical artefacts, the University Museum of Zoology has thousands of specimens on display spanning the entire animal kingdom, from elephants, giant ground sloths and giraffes, to birds, reptiles, insects and molluscs, and a walk through the Sedgwick Museum of Earth Sciences will take you on a 4.5 billion year journey through time, from the meteoritic building blocks of planets, to the thousands of fossils of animals and plants that illustrate the evolution of life in the oceans, on land and in the air. All three museums are free to enter.
Great St Mary's Church is the University Church of Cambridge. The beautiful historic building is open to the public – climb the world-famous tower for the best view in Cambridge! The 123 steps are worth it for the panoramic views across the city. There is also a gift shop and café onsite.
A little further afield you will find Ely Cathedral which, with its unique 14th century octagonal lantern tower, is counted among the marvels of the medieval world and definitely worth a visit. Ely itself has an attractive riverside, tea rooms, antique shops and many other attractions including Oliver Cromwell House.
To the south of Cambridge is Shepreth Wildlife Park – a lovely, family-run zoo with a wide range of wildlife from aardvarks to tigers that makes a great day out for all the family.
Restaurants & Bars in Cambridge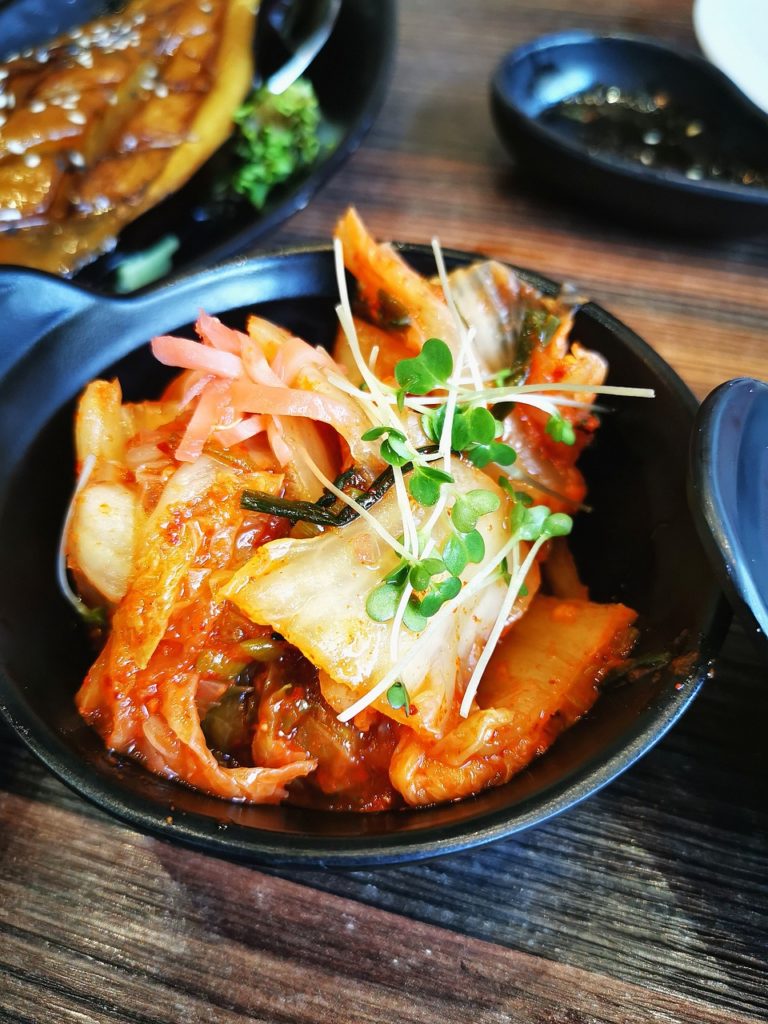 In Cambridge you will be spoilt for choice for great places to eat with a wide range of delicious options available. From brunch through to dinner – here are a selection of our favourites:
Fitzbillies – with two branches, Fitzbillies is the place to go for brunch, lunch or afternoon tea. They are famous for their ultra-sticky Chelsea buns.
Amelie – the first UK brand specialising in 'Flam-kuche'  – a tasty flatbread from the East of France that's truly delicious.
Smokeworks BBQ – 'low n slow' BBQ food. A great choice for lunch or dinner. Their fantastic TAPS bars also serve cocktails, bourbon and beer.
Restaurant Twenty-Two – located on Jesus Green the very popular Twenty-Two is perfect for a leisurely lunch or candlelit dinner after a stroll along the River Cam. We recommend booking well in advance.
Tradizioni at Sorrento – fuss-free, traditional Italian food. Perfect if you are looking for a good portion of pasta or a well cooked pizza.
Taj Tandoori – located on the busy Cherry Hinton Road, Taj Tandoori has built up an enviable reputation and a loyal fan base for both the quality of their food and their friendly service. 
For more suggestions take a look at the Time Out guide to the top restaurants in Cambridge here.
Parking in Cambridge
There are several car parks in Cambridge city centre. We recommend using either the Grand Arcade Car Park (Corn Exchange Street, Cambridge CB2 3QF), Queen Anne Terrace Car Park (Gonville Pl, CB1 1ND) or Park Street Car Park (Park St, CB5 8AS). These are all pay on departure car parks that accept cash or card payment. For the full list of car parks visit www.cambridge.gov.uk/parking.
Public Transport
Cambridge has regular train connections with London and Stansted airport, Birmingham and the north of the UK, and other destinations. The train station is just over a mile from the city centre, and there's another to the north of the city. There are regular buses to and from each station, and cycle hire is available. There are also five park and ride sites around the edge of city. For more details including bus timetables visit www.cambridge.gov.uk/travel-to-cambridge.
Cambridge Highlights Tour
Join one of our knowledgeable and engaging guides for our famous Cambridge Highlights Tour to take in the iconic must-see sights in a 90-minute walking tour of Cambridge. Tours run every day.